Posted by Andrew VanderPloeg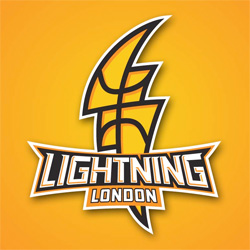 Today, we're excited to share with you the brand new London Lightning logo.
The Lightning have recently been unveiled as the new professional basketball franchise for the city of London and we at Bark Communications couldn't be more pleased to be involved. As the official creative agency/partner for the Lightning, we have been working hard with club management to develop the logo and are now looking forward to carry the new brand mark onto jerseys, signage and various other promotional materials the club will unveil in the coming months.
Our involvement in the project comes down to a shared passion with club management. From day one, the intent of the club management has been to set a precedence of excellence in the league. They are realizing that excellence by establishing a first-class team, with a first-class coach in a first-class facility. Our goal has been and will continue to be to come alongside and help develop first-class marketing and communications that accurately represent that brand.
We welcome you to share in our journey with the Lightning. We'll be working over the coming days and weeks to provide updates and insights into the organization and the work we're doing with them.
Until then, we congratulate the London Lightning organization, including owner, Vito Frijia, General Manager, Taylor Brown and coach, Michael Ray Richardson on the launch of the new brand. We're looking forward to tip-off!
Follow the London Lightning on Twitter @LondonLightning.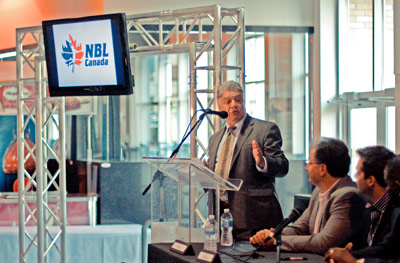 Press Conference: Mayor Joe Fontana introduces London Lightning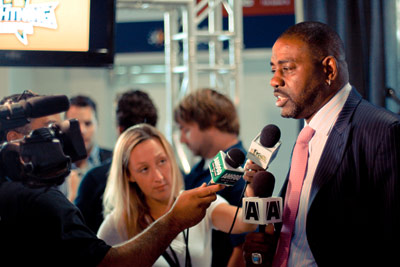 Interview with Michael Ray Richardson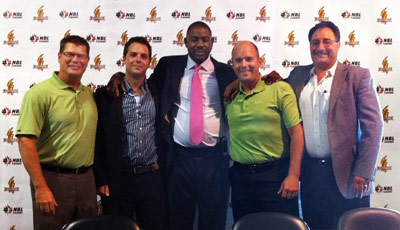 London Lightning & Bark Communications