Posted by Ray Majoran
We are pleased to announce the launch of a new BarkBuilder template entitled Team. You can view a preview of the new template here.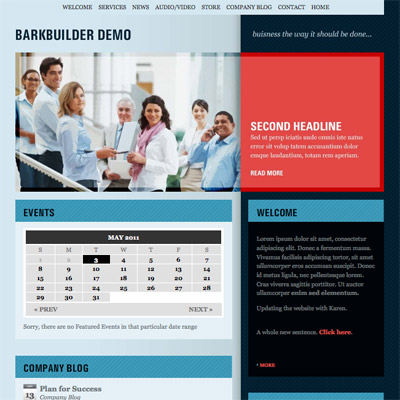 As usual, all BarkBuilder templates are fully customizable including the ability to change the number of columns, colors, fonts, etc. If you would like to use a simplified version of your home page, edit your template, click the Layout Tab and choose "Hide All Columns (Simplified Home Page)". Resource files for the new template can be found in the "Download Materials" menu under "Template Resource Files".

To change your template at any time, login to your BarkBuilder account and select "Choose My Template".